Make sure you can afford the best care possible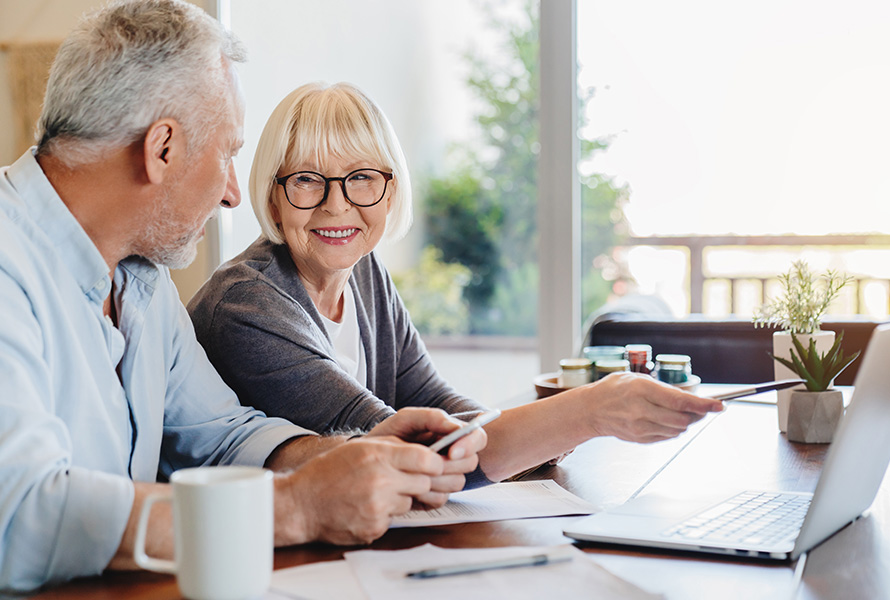 Beyond doctor bills
Funds can also be used for many dental, vision care and prescription costs.
Healthy dividend rate
Deposits earn 1.00% APY*, providing you with added healing power.
Multiple tax benefits
Annual contributions may be tax-deductible. Dividend earnings and withdrawals are tax-free.
When serious illness and injury strikes, the impact on your budget can be devastating. Even routine check-ups and tests can strain finances. One good way to prepare for future medical bills is to set aside money in a tax-advantaged Health Savings Account.
Designed for individuals and families with high-deductible health insurance plans
Yearly contribution limits of $3,850 for individuals and $7,750 for families (Increased limits for those over age 55)
No service fees and no minimum balance required**
Any funds you don't use in a specific year automatically roll over to the next year
Your account stays with you even if you change jobs or lose your job
2023 Contribution Limit
Minimum High Deductible
Single
$3,850 / Under age 55
$4,850 / Age 55 and over
$1,400
Family
$7,750 / Under age 55
$8,750 / Age 55 and over
$2,800
Sikorsky Credit Union has been named the #1 Credit Union in CT for the past four years and offers membership to those living, working, volunteering or worshiping in Fairfield, New Haven & Hartford counties.
Money Market $1,000-$9,999.99
Rates as high as
0.50% APY

Kasasa Cash Checking
Rates as high as
3.00% APY
Certificates (13 Months)
Rates as high as
5.25% APY*
Join Sikorsky Credit Union today.
*
APY = Annual Percentage Yield. Fees could reduce earnings.
**
No minimum deposit to open account.
Better Rates & Lower Fees
We are CT's #1 credit union for a reason
Access Your Accounts Anytime
Online & mobile banking gives you 24/7 access
Your Security is Our Priority
Committed to safeguarding your personal and financial information
Putting You First, Always
Every member is valued and respected at Sikorsky Credit Union