An account that rewards common sense with extra dollars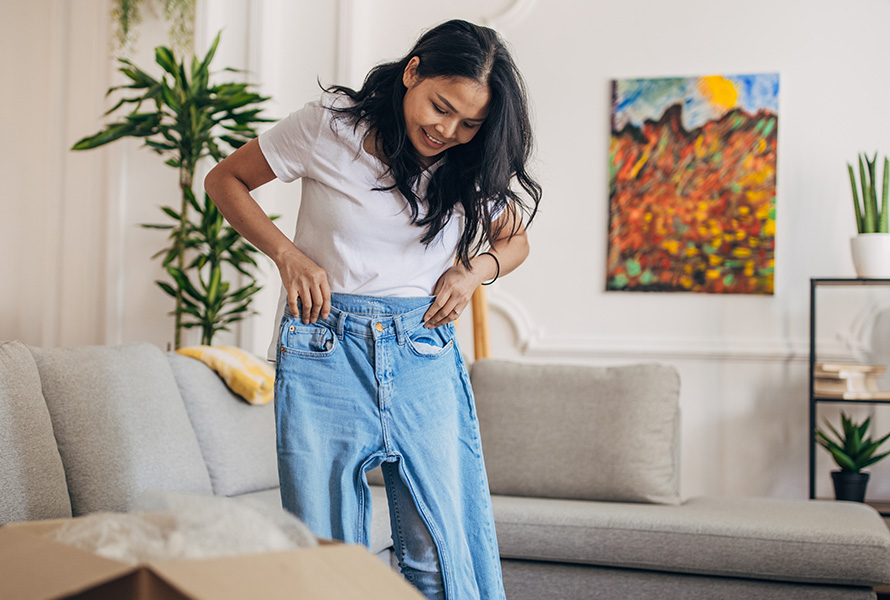 Payback time
It's easy to earn attractive dividends on your checking balance.
No Monthly Fees
No monthly fees if you are signed up for eStatements and rebates on ATM fees1.
Top-notch tech
Manage your account anytime through Online Banking and our app.
Making easy purchases with a debit card, saving time with Online Banking, and going paper-free with monthly statements are all smart moves. They look even wiser when you learn that doing all of the above leads to high dividend earnings on your checking account balance.
Open with as little as $25
Earn 4.00% APY* on balances up to $25,000
Earn 4.00% to 0.50% APY on balances over $25,000 depending on balance in account*
Earn 0.05% APY* if monthly qualifications aren't met
Refunds on ATM withdrawal fees, nationwide* (up to $25 monthly, limit $4.99 per transaction)
Can link to Kasasa Saver® (to automatically save and earn)
Get free Online Banking, eStatements, and Mobile Banking
Enjoy the purchasing power of a free Visa® Debit Card
How to Qualify
Enrollments must be in place and all of the following transactions and activities must post and settle to your Kasasa Cash account during each Monthly Qualification Cycle:
At least 12 debit card purchases per qualification cycle
Be enrolled in and log into Online Banking
Be enrolled in eStatements
Even if you fall short during a monthly cycle, you'll still earn the base interest rate. And you can get right back to earning full rewards the very next month.
Sikorsky Credit Union has been named the #1 Credit Union in CT for the past four years and offers membership to those living, working, volunteering or worshiping in Fairfield, New Haven & Hartford counties.
Kasasa Cash Checking
Rates as high as
4.00% APY
Visa® Platinum Credit Card
Rates as low as
13.50% APR
Frequently Asked Questions
Free ATM transactions are available at 55,000+ ATMs worldwide when you use your Sikorsky Credit Union VISA Debit Card through the Allpoint Network.
Join Sikorsky Credit Union today.
1
Free ATM Transactions at 55,000+ ATMs worldwide when you use your Sikorsky Credit Union Visa® Debit Card through the Allpoint Network. You will receive reimbursements up to $25 ($4.99 per single transaction) for nationwide ATM fees incurred during the Monthly Qualification Cycle in which you qualified. ATM receipt must be presented within sixty (60) calendar days of transaction for reimbursement of individual ATM fees of $5.00 or higher.
Better Rates & Lower Fees
We are CT's #1 credit union for a reason
Access Your Accounts Anytime
Online & mobile banking gives you 24/7 access
Your Security is Our Priority
Committed to safeguarding your personal and financial information
Putting You First, Always
Every member is valued and respected at Sikorsky Credit Union